TIGeR Director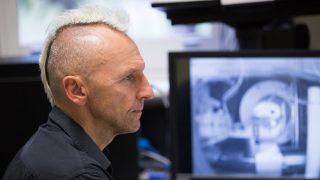 The current director of TIGeR is geochronologist and John Curtin Distinguished Professor Pete Kinny. Pete has worked at Curtin University since 1993 and was Head of the Department of Applied Geology from 2009 to 2015, now part of Curtin's School of Earth and Planetary Sciences.
Past TIGeR Directors
Simon Wilde (2006-2015)
Andrew Putnis (2015-2020)
Find out more about TIGeR
Read our latest research information.

Find out more about our student and staff members.

Further information on our key facilities and research groups.
Contact
TIGeR Director: Professor Pete Kinny
School of Earth and Planetary Sciences
Curtin University
GPO Box U1987, Perth 6845, Australia
Email: p.kinny@curtin.edu.au
Tel: +61 8 9266 7978